SSE vs SASE: What's the Difference?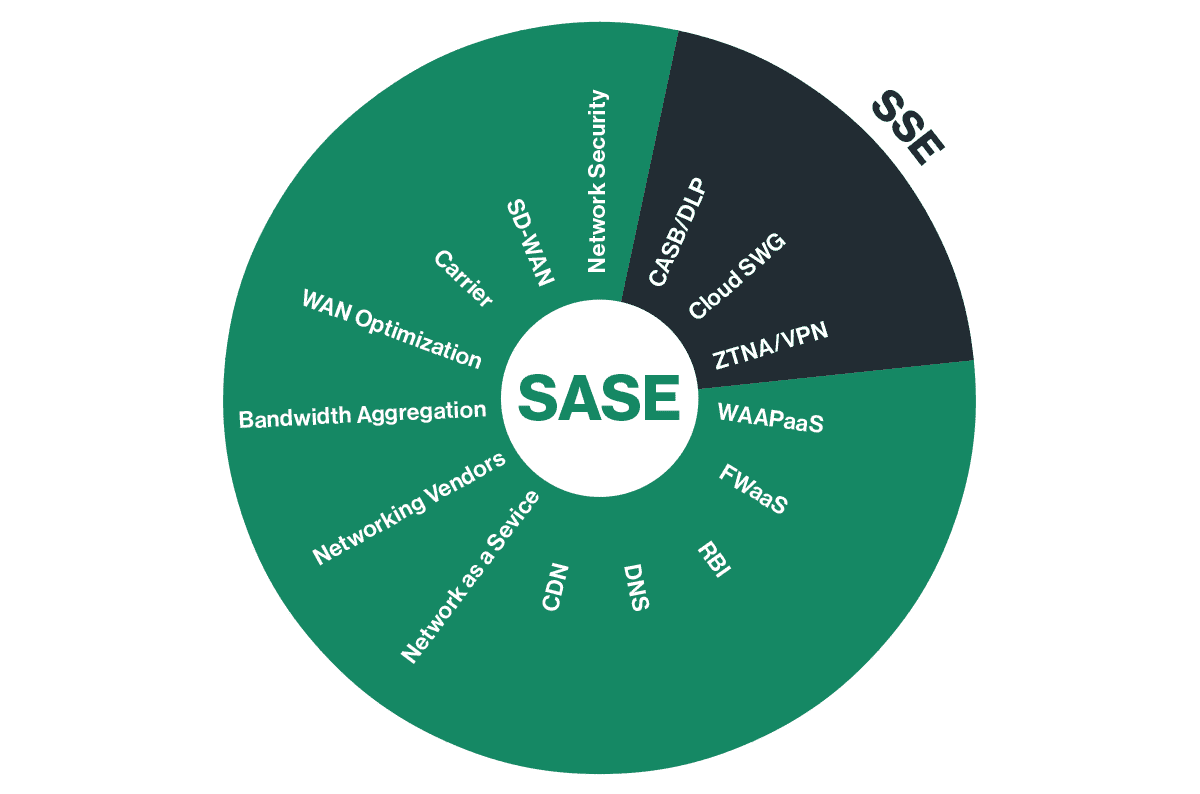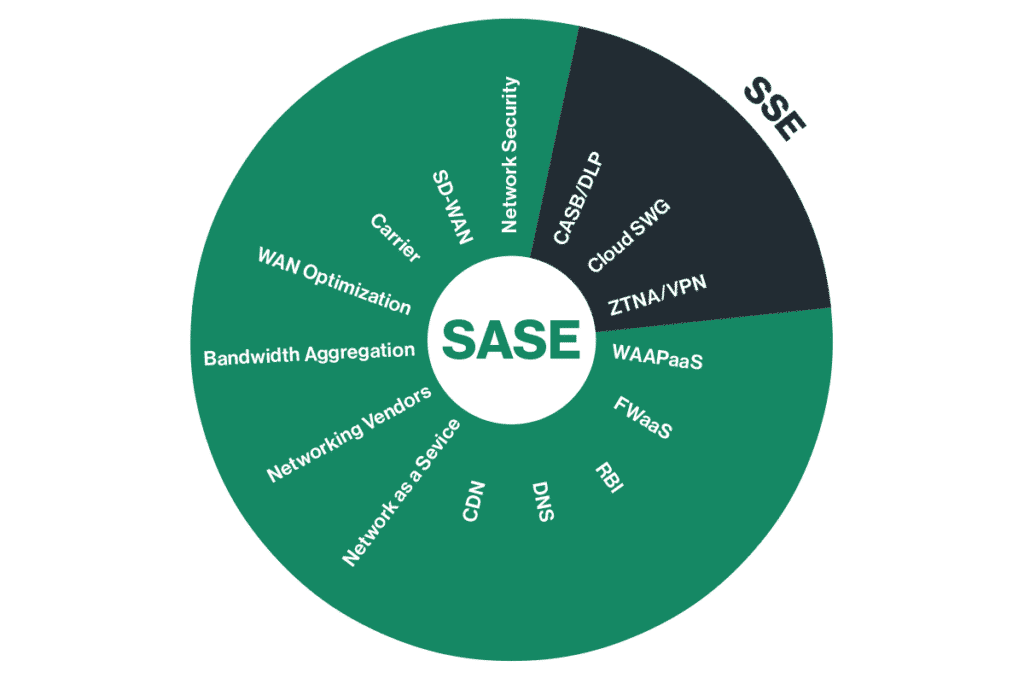 You have probably heard of SASE by now, but maybe it's the first time you're hearing about SSE (Security Service Edge). So, SSE vs SASE: What's the difference? In this article, we'll compare SSE and SASE, to set the story straight.
What is SASE?
The Secure Access Service Edge (SASE) category was created by Gartner in 2019 to define the convergence of networking and security capabilities into a single cloud-native service. SASE has, therefore, two pillars: networking and security.
The networking pillar of SASE focuses on the resiliency and optimization of access and includes capabilities such as SD-WAN, WAN optimization, and quality of service. The security pillar of SASE secures network traffic and application access by converging SWG, CASB, ZTNA, and FWaaS, to enforce corporate security policies on all users and locations.
What is SSE?
Two years after introducing SASE, Gartner introduced a new category called Security Service Edge (SSE). SSE describes a limited scope of network security convergence, which combines SWG, CASB/DLP and ZTNA into one, cloud-native service. SSE provides secure access to internet, SaaS and specific internal applications, without directly addressing secure access to WAN resources. These remain part of a separate technology stack including technologies such as SD-WAN, Next Generation Firewalls (NGFWs), and global network backbones.
SASE vs SSE: What's the Difference?
SSE can be thought of as a key portion of SASE's security pillar. SASE takes a broader and more holistic approach to secure and optimized access, addressing both optimization of the user experience and securing all access and traffic against threats, attacks, and data loss.
SASE or SSE: Which Will You Choose?
IT professionals are faced with the decision of how they approach the "converged future" of their IT infrastructure. Some enterprises will opt for full SASE convergence and others will approach their transformation journey in multiple phases, starting with SSE-driven security transformation and later converging the SD-WAN layer, as needed. Opting for SSE solution that is part of a single-vendor SASE platform is a strategic decision, that leaves the path open for future network transformation, as well as architectural convergence, greater business agility, operational simplicity and lower TCO.
Cato SSE 360: Total Visibility, Optimization, and Control with a Seamless Path to SASE convergence
Cato offers both Cato SSE 360 and Cato SASE Cloud, to provide maximum flexibility in your journey to transform your networking and security architecture. Cato SSE 360 goes beyond Gartner's limited scope of SSE, to provide total visibility, optimization and control for all traffic, users, devices, and applications everywhere. Not only does it provide secure and optimized access to the internet and public cloud applications, but also to WAN resources and cloud datacenters, reducing your attack surface and eliminating the need for additional point solutions like firewalls, WAN optimizers and global backbones. And, Cato SSE 360 provides a clear path to SASE convergence through gradual migration. You can find more information about Cato SSE 360.
Cato SASE Cloud connects all enterprise network resources, including branch locations, the mobile workforce, and physical and cloud datacenters, into a global and secure network. Cato SASE Cloud runs on a private global backbone of 75+ PoPs connected via SLA-backed capacity across multiple tier-1 network providers. The backbone's cloud-native software provides global route optimization and WAN optimization for maximum end-to-end throughput, self-healing capabilities for maximum uptime, and full encryption. With all WAN and internet traffic consolidated in the cloud, Cato applies a suite of security capabilities to protect all traffic at all times. Current security capabilities include FWaaS, SWG, CASB, DLP, RBI, standard and next-generation anti-malware (NGAM), managed IPS-as-a-Service (IPS), and Managed Threat Detection and Response (MDR). You can find more information about Cato SASE Cloud.